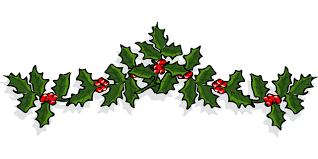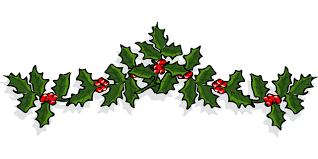 Christmas 2018 at Ewhurst CE Infant School
Please click here for information on all our activities.
Our Christmas Fair is on Saturday 8th December from 2.00 - 4.00pm. All are very welcome to come along and join in with the festive fun.
See News and Events and the Cherry class page for photos of the Pied Piper Theatre Company's visit, and the Year 2 visit to the Advent Workshop at Guildford Cathedral
Welcome to our School
October 2018 - Our new trim trail is officially open! See News and Events for photos
See Classes page for September 2018 Curriculum Information Presentations
Admissions to Reception in September 2019 - Open Morning Tour
There are still spaces available on our final tour for prospective parents, after which there will be an opportunity to have an informal chat and coffee with current parents.
Thursday 10th January at 9.30am
Places on the tours must be booked via the school office on 01483 277291, or info@ewhurst.surrey.sch.uk
'Ewhurst Infant School is a wonderful foundation for our children to begin their learning journey, in a loving, supportive, creative and hugely enjoyable way'.
'It's been lovely to see my child grow and learn so much, and the church aspect of this is very important to us'.
'He has enjoyed every day of this time at Ewhurst, and the school has enabled him to achieve his full potential, and ensure that he is ready for the next stage of schooling and beyond. We have been so happy with our experience here'.
'A wonderful little school that lies at the heart of the community. All the teachers know the children inside out, and provide a safe and nurturing environment for the children to learn'.
(Parents of Year 2 leavers - July 2018)
'The school values encapsulate what is important in life, both to enjoy and contribute to other's lives, and to be the best that you can be'.
(School Values Questionnaire - July 2018)
'The whole induction programme was very comprehensive both for us as parents, and for our child. '
'We are so pleased with our child's start to school life, it was welcoming and reassuring, and we are so pleased we have chosen Ewhurst School!
(Parents of new intake - September 2018)
Ewhurst Church of England Infant School is a nurturing, happy and calm environment in which children are encouraged to develop their emotional well being and achieve high academic success through a creative and challenging curriculum.
Our aim is to ensure all pupils develop skills, knowledge and a strong moral code to prepare them for the next stage in their education. We believe that every child deserves a successful future and it begins at Ewhurst, where learning through purposeful and planned activities is fun, and developing into independent learners is a key focus.
We are delighted to be the only dedicated Infant School in the area where all children know and support each other, and all children are known by every member of staff. We firmly believe that the first three years of a child's education shape his or her future, and that this should not be compromised.
We are very proud of the values for which Ewhurst stands and although we hope this website captures something of the spirit of the school, we encourage you to visit on one of our Open Mornings so that you can see us in action and discover even more.
Our office staff, Mrs Sarah Simpson and Mrs Rosie Garrigan, can be reached at the school office between 8.45am and 3.30pm.
Telephone: 01483 277291
Email: info@ewhurst.surrey.sch.uk