'Christian faith must be like a tree, reaching to heaven and rooted in love'.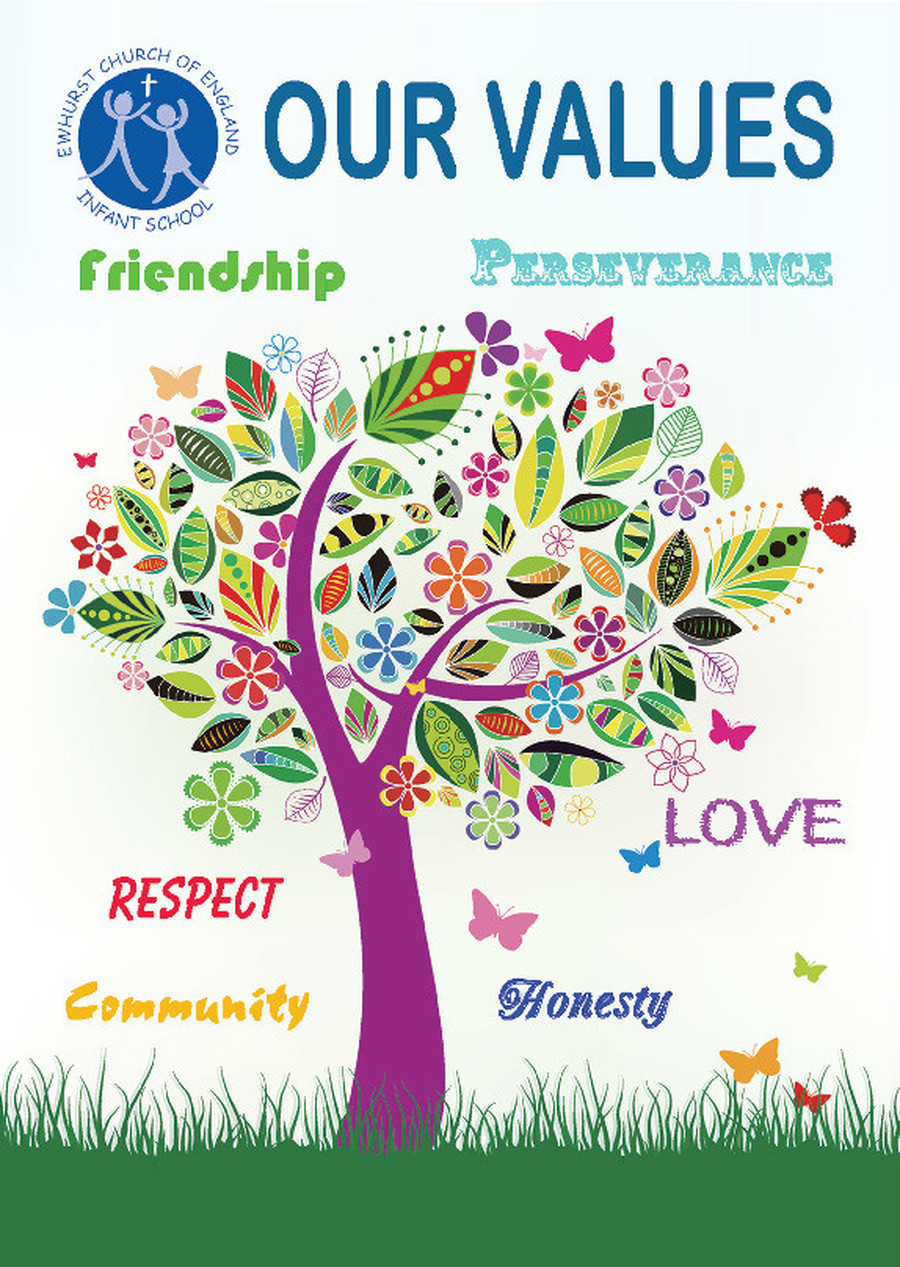 Friendship
Developing qualities of being a good friend. Being kind and loyal.
'The children value the caring, friendly environment and call all the children their friends'.
Perseverance
'Stick at it' even when things are tricky.
'The children quickly learn the need to persevere and this becomes embedded in their attitude to learning in and and out of school. I have often been told 'not to give up' and 'keep persevering' by my child!'
Love
Putting others first. Caring for our families, friends and for everyone in the school.
'I gave it three ticks as it's so important!'
Respect
Being polite, thinking about other people. Understanding that others may have different opinions to my own.
'Mutual respect leads to understanding of and compassion for others'.
Honesty
Always tell the truth. Understand the difference between right and wrong.
'Honesty is always encouraged and delivered back to the child'.
Community
Being part of our school. Looking after everyone, especially younger pupils. We are like a family.
Ewhurst has a strong community spirit and this is reflected by the school community and its links with the parish church'.
(Parent quotes from our School Values Questionnaire July 2016)