'Christian faith must be like a tree, reaching to heaven and rooted in love'.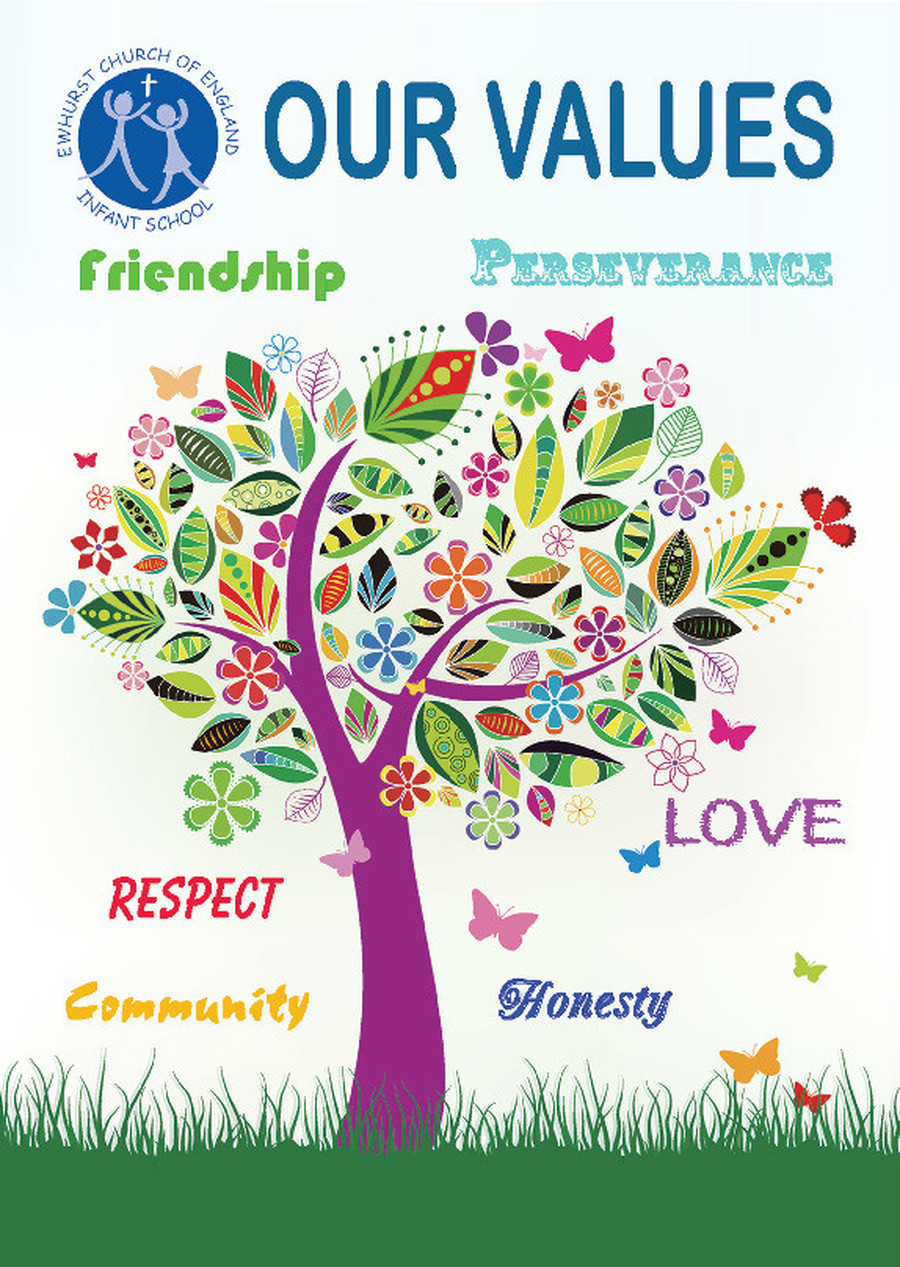 Friendship
Developing qualities of being a good friend. Being kind and loyal.
''This has taught my child the importance of being a good friend - to be kind, to share, to listen and value someone else's opinion'.
Perseverance
'Stick at it' even when things are tricky.
'This has translated to all aspects of their lives outside school too'.
'He mentions this regularly when talking about difficult tasks - it's wonderful to see both my boys remembering what they have learned and applying themselves'.
Love
Putting others first. Caring for our families, friends and for everyone in the school.
'We talk daily about how being kind to others is the most important thing in life.'
Respect
Being polite, thinking about other people. Understanding that others may have different opinions to my own.
'Establishing this at an early age is so important'.
Honesty
Always tell the truth. Understand the difference between right and wrong.
'Honesty should be a way of life'.
Community
Being part of our school. Looking after everyone, especially younger pupils. We are like a family.
Ewhurst has a strong community spirit and this is reflected by the school community and its links with the parish church'.
(Parent quotes from our School Values Questionnaire 2018)